What is HPLC Grade Acetonitrile?
It is perhaps one of the most common solvents used in the laboratory today, HPLC Grade Acetonitrile.  The term HPLC stands for high performance liquid chromatography.  HPLC is an analytical chemistry technique that forces a sample with pressure and pumps through a column filled with absorbent material. As the material passes through the common different flow rates occur when different materials are absorbed into the column at different rates leading to separation.  This separation is then measured and compared with known results to identify your sample.
Now that we know what HPLC stands for why do we use HPLC grade?  The term grade stands for the purity and cleanliness of a solvent.  When performing HPLC testing you want to know exactly what's in the solvent to avoid contamination and incorrect identification of samples.  This is why only high purity HPLC grade acetonitrile can be used.  If another grade such as ACS grade acetonitrile was used your sample would contaminants and peaks and valleys all over the place giving you a false identification.  It is imperative that your solvents are not only clean but also reliable.  That is why RightPath Industries created highpuritysolvents.com, an online web store allowing you to purchase HPLC grade acetonitrile at a fair price quickly and easily.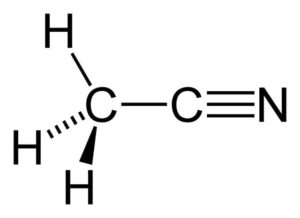 This is why we offer HPLC grade acetonitrile to our analytical and laboratory customers to ensure that each and every time you get consistent and reliable results.  Not to mention our acetonitrile is priced significantly less than our competitors.  If you have any questions or would like to place an order for Acetonitrile or any high purity solvents simply visit our online store