RightPath Industries
For close to 20 years we have gone above and beyond in serving our customers in the bulk chemical industry.  From full truckloads to small pack cases of solvents, no other vendor is more properly suited to work with your facility from the smallest pilot scale all the way through production.  We are a one stop shop national chemical distributor for all of your needs.  Please feel free to  review our About us page or review our products.  If you have any questions please do not hesitate to contact us.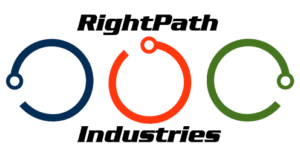 SEASONED PROFESSIONALS
OUR STAFF HAVE BEEN EVERYWHERE – MANUFACTURING THROUGH DISTRIBUTION
We love our customers and welcome your feedback and suggestions. Use our Contact Us page to tell us what we're doing right or what we can improve on.