buy acetonitrile
now browsing by tag
Less expensive high purity solvents, same quality
Are you tired of overpaying for solvents for use in your laboratory?  Are you worried that because a solvent doesnt have a brand name or is less expensive it isnt of the same or higher quality?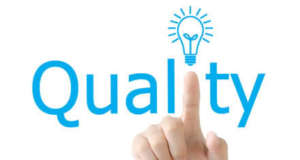 As many of you may know RightPath Industries not only distributes bulk chemicals but we also distribute a significant amount high purity solvents used in the laboratory for everything from regular bench top work all the way to pesticide residue analysis.  All of the solvents we carry and distribute are lot tested and include COA's to ensure the utmost quality for your analytical needs.  We have built a vast network of direct manufacturing relationships with some of the premier chemical manufacturing companies in the Country.  This is how and why we are able to offer you not only the same exact high purity solvents you are using now, but also those same solvents at a significantly reduced price.  We pass along our savings to you, the customer!  We will never charge you some outlandish shipping fee, nor will we increase the prices significantly throughout the year.  We believe that by working together in a transparent environment and truly knowing your needs and wants we can not only help your lab run more efficient but also save you money in the long run.
So feel free to reach out look at some of our products, order online or request a quote to your liking.  We are willing to do what it takes to make you a repeat customer for years to come
$300 in Credit All You Need to do is Compare Chemical Costs
We are offering all of our new customers $300 in credit towards their account with us.  All you need to do is let us know what chemicals you are currently purchasing and an estimated cost for you to switch to RightPath Industries as your preferred chemical vendor. That's right not what you are currently paying but what you would like to pay!  We are always willing to work with our customers in offering them the best pricing, service and hands on approach in the industry.  Unlike other companies that tell you they have laboratory or production experience and understand your needs, we actually do.  We have worked in analytical laboratories so we understand what it means to you and how difficult and time consuming it can be to switch vendors and brands.  We are willing to work with you to make this process easier and more streamlined. We can request entire lots so you do not have to QC every new lot of chemical that you are using in your analysis or production.  We can keep your pricing the same the entire year so you do not always need to gather new quotes.  We will only charge you whats on your quote so you do not have to constantly go back and forth with accounting and explaining charges you really were not aware about.  We will do everything in our power to make sure your shipment gets there on time.  We will answer your email and return your phone call the very same day. Now ask yourself, is this the service you are currently getting and if so am I paying a premium for it?  We look forward to hearing from you and working together in the near future.  Please feel free to browse our products or simply give us a call 888-255-2401 or contact us  with the products you are looking for or are currently ordering.

Store credit will be applied to first 3 orders until the balance is 0
Acetonitrile Shortage? We have stock!
Over the past few months we have been getting a significant number of request for acetonitrile as currently Ineos who is a major manufacturer, and the only actual manufacturer of acetonitrile in the USA has recently undergone some manufacturing issues.  We currently have stock of Acetonitrile in both drums and small pack from production grade all the way to distilled in glass grade.  If you are currently looking for a supplier of Acetonitrile or are looking to save money on your solvent purchase please feel free to contact us today.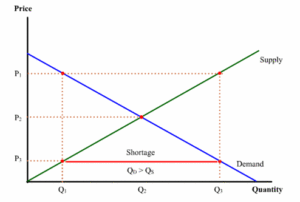 Read more about the current shortage below
http://www.platts.com/latest-news/petrochemicals/houston/ineos-nitriles-declares-force-majeure-on-acn-21997868