rightpath industries
now browsing by tag
Less expensive high purity solvents, same quality
Are you tired of overpaying for solvents for use in your laboratory?  Are you worried that because a solvent doesnt have a brand name or is less expensive it isnt of the same or higher quality?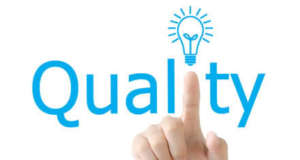 As many of you may know RightPath Industries not only distributes bulk chemicals but we also distribute a significant amount high purity solvents used in the laboratory for everything from regular bench top work all the way to pesticide residue analysis.  All of the solvents we carry and distribute are lot tested and include COA's to ensure the utmost quality for your analytical needs.  We have built a vast network of direct manufacturing relationships with some of the premier chemical manufacturing companies in the Country.  This is how and why we are able to offer you not only the same exact high purity solvents you are using now, but also those same solvents at a significantly reduced price.  We pass along our savings to you, the customer!  We will never charge you some outlandish shipping fee, nor will we increase the prices significantly throughout the year.  We believe that by working together in a transparent environment and truly knowing your needs and wants we can not only help your lab run more efficient but also save you money in the long run.
So feel free to reach out look at some of our products, order online or request a quote to your liking.  We are willing to do what it takes to make you a repeat customer for years to come
RightPath Industries signs Distribution Agreement with Lanxess Solutions US
Pittsburgh, PA 8/16/2017
RightPath Industries a chemical distributor focusing on high purity chemicals and solvents has signed a Distribution agreement with Lanxess Solutions USA.  With this agreement RightPath Industries will have access to certain Lanxess Solutions products and will be able to distribute those products to its US based customers.  This new agreement will allow RightPath greater access to current and future customers in all markets with a world renowned chemical manufacturing company.
About RightPath Industries
RightPath Industries combines years of experience, superior customer service and the best pricing. We supply a wide variety of businesses with chemical products such as solvents, high purity acids, industrial grade acids, high purity alcohols, production grade acids, acs grade solvents, glycols and other general chemicals.
About Lanxess
LANXESS is a leading specialty chemicals company with sales of EUR 7.7 billion in 2016 and about 19,200 employees in 25 countries. The company is currently represented at 75 production sites worldwide.
The core business of LANXESS is the development, manufacturing and marketing of chemical intermediates, additives, specialty chemicals and plastics. Through ARLANXEO, the joint venture with Saudi Aramco, LANXESS is also a leading supplier of synthetic rubber. LANXESS is listed in the leading sustainability indices Dow Jones Sustainability Index (DJSI World) and FTSE4Good.
REACH Compliance and Lack of Competition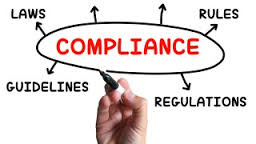 As many of our customers and fellow distributors and manufacturers know when attempting to distribute certain products into the EU that product on many occasions needs to be REACH registered and follow REACH compliance.  To the small distribution firms this eliminates them from being competitive in the open market in certain geographical locations such as the EU due to the relatively high cost and complexity with securing such registrations.  In doing so these markets in the EU are now polarized with only large scale primary producers in the marketplace being able to absorb these associated costs.  The development of REACH over the past few years and its intended consequence was to allow greater visibility into what materials were coming into the EU, where they were coming from and allowing citizens greater access to substance information.  However as quoted recently in Chemical Watch,
"Another issue, says Ueapme, is that the costs of REACH "clearly exceed" the benefits of citizens having access to more substance information, and a stronger focus on how such information can be better used by citizens is needed.
Cefic has yet to publish its comments on the review. But speaking to Chemical Watch at a UN chemicals meeting earlier this month, its director general, Marco Mensink, said the cost of registration for big companies is "already huge", and for small companies the cost can "significantly affect profits".[1]
As you can imagine the costs for small scale distributors relative to the bottom line can be significant.  In many cases REACH registrations for certain products can cost upwards and over $100,000.  This only further causes the EU market into isolation.  Hopefully in the future the benefits of REACH can be re-evaluated and a better system for the importation of chemicals into the EU is on the horizon.
RightPath Industries
1.To read the Chemical Watch article in its entirety