high purity products
now browsing by tag
Less expensive high purity solvents, same quality
Are you tired of overpaying for solvents for use in your laboratory?  Are you worried that because a solvent doesnt have a brand name or is less expensive it isnt of the same or higher quality?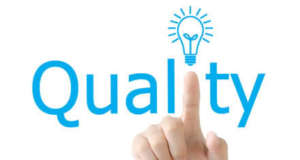 As many of you may know RightPath Industries not only distributes bulk chemicals but we also distribute a significant amount high purity solvents used in the laboratory for everything from regular bench top work all the way to pesticide residue analysis.  All of the solvents we carry and distribute are lot tested and include COA's to ensure the utmost quality for your analytical needs.  We have built a vast network of direct manufacturing relationships with some of the premier chemical manufacturing companies in the Country.  This is how and why we are able to offer you not only the same exact high purity solvents you are using now, but also those same solvents at a significantly reduced price.  We pass along our savings to you, the customer!  We will never charge you some outlandish shipping fee, nor will we increase the prices significantly throughout the year.  We believe that by working together in a transparent environment and truly knowing your needs and wants we can not only help your lab run more efficient but also save you money in the long run.
So feel free to reach out look at some of our products, order online or request a quote to your liking.  We are willing to do what it takes to make you a repeat customer for years to come
High Purity Solvents Order Online
We here at RightPath Industries would like to think of us as synonymous with high purity solvents. We have recently updated our website and even created a separate secure online store for ordering all of your high purity solvents.  You can now order all of your high purity solvents through highpuritysolvent.com which is part of RightPath Industries.  You can also request custom pricing by simply contacting us.  We often have sales on our website so it is advisable to check often or contact us if we do not offer something that you might be looking for.  All of our chemicals can be drop ins and direct replacements for other brand name products that you are simply paying too much money for.  We believe in building long standing business relationships with our customers and pricing products too high is not one of our goals however saving you time and money is.  By working with RightPath industries for you high purity solvent needs you can not only save just time by ordering many of your items in one place with RightPath Analytical and our high purity solvents but you can also save money.  Our pricing is far below in the industry averages and we specifically cater to smaller to medium size laboratories.  Please feel free to give us a call and see how we can save you money not only today but far into the future as well.